Naughty but nice!
Posted on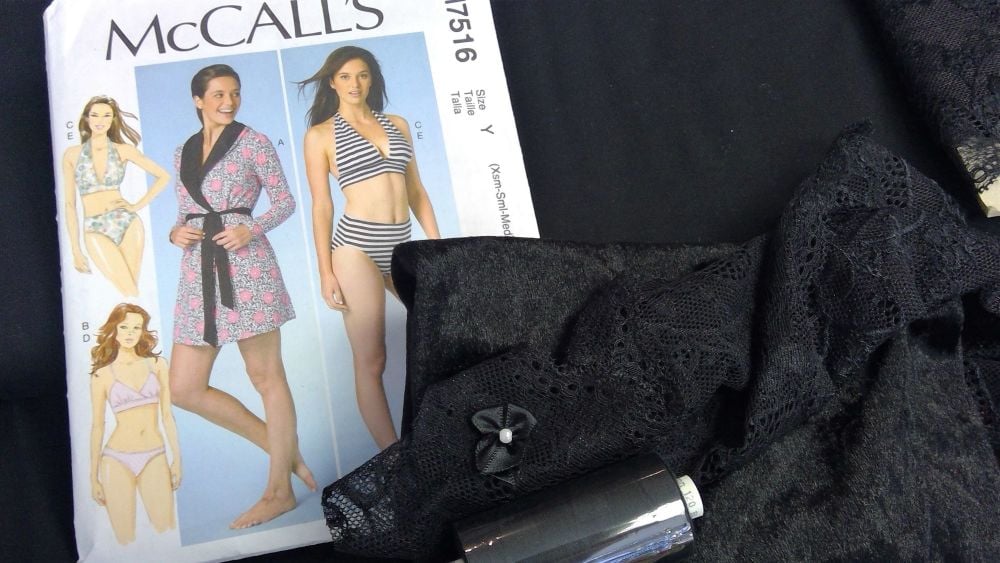 So you know how it is......you're on a fabric ban something just calls you!
That was me today, I've got a long weekend off and wanted a new bralette project and since the McCalls patterns were half price I decided a little treat wouldn't hurt. I chose a black stretch velvet which I will line with a cotton jersey. Its cold here and the girls need warming up!
Keep an eye out for further blog posts and I'll let you know how it goes and share some photos with you.
Happy sewing,
Micayla x